Career Opportunity – Cabinet Installer
We specialize in providing custom cabinetry to Quinte West and the surrounding area. We work primarily with residential home builders and occasionally take on residential renovations. A company vehicle fully equipped with tools and equipment is provided and our installers are permitted to use the vehicle to travel between work and home. Training for the position is provided. The position does require the ability to lift heavy and awkward cabinetry as well as the use of woodworking tools and equipment. We have an awesome team of professional employees and a solid reputation for quality and service. Would you like to join our team? Details of the position can be found below.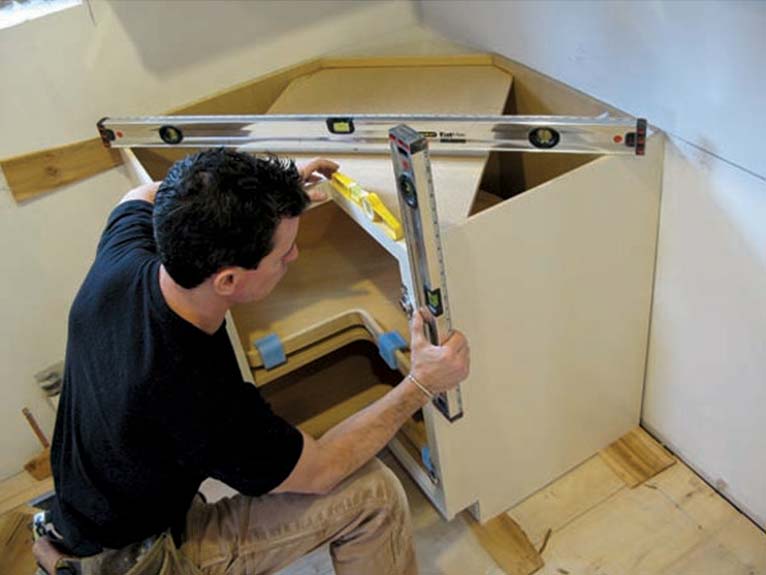 Cabinet Installer
Compensation: $20 - $30 per hour, based on skills and experience
Job Type: Full time, permanent position
Hours: 44 hours per week, Monday to Friday, occasional overtime
Benefits: Healthcare benefit plan and company provided benefits included
Daily Duties:
• Installing kitchen, bathroom, and residential cabinetry for every room in the home.
• Installing countertops, panels, toe kicks, crown moulding, light valence, baseboard, and related products.
• Loading and unloading cabinets, setting up equipment and tools
• Working as part of a team
• Responsible operation and care of company vehicle and equipment
• Performing service calls
Important Credentials:
• Related education or work experience
• Experience/training and safe operation of table saw, mitre saw, jig saw, belt sander, brad nailer, cordless drill, and related power and hand tools.
• Must be organized, punctual, reliable, ambitious to learn and take on responsibility
• Valid Ontario driver's license
To apply for this position, please send a copy of your resume to [email protected]. Selected applicants will be contacted for an in person interview.
We are excited to meet with you and discuss the opportunity in detail!